Solar batteries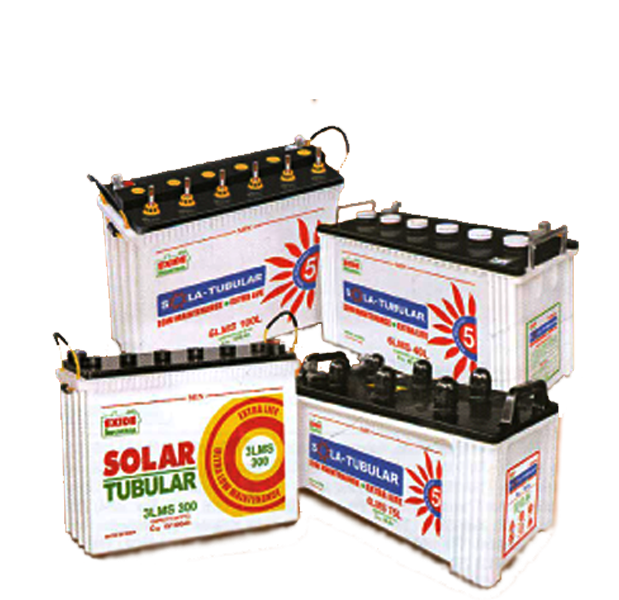 Solar PV applications
Specially designed for arduous SPV application.
Manufacturing with TORR Tubular Technology Which Stands for reliable and consistent performance.
SDesigned to operate in partial state of charge condition.
Ideally designed for cyclic application.
Superior voltage and energy output profile.
Excellentcharging efficiency:

AH efficiency - In excess of 90%
WH efficiency-In excess of 80%

Service life comparable with the best of the international brands.
Designed cycle life at C10 discharge at 25°C:

1500 cycles to 80%DOD
3000 cycles to 50%DOD
5000 cycles to 20%DOD

Supplied in factory charges condiiton- ensures optimal quality and ready to us.
Very low manitenance.
Low rate of self discharge.
6V mono-blocks are supplied with MS Cabinet(fitted suitable exhaust system) or MS Stand (Knock down condition) in 48V configuration - ideally designed for outdoor application.